Reading & Phonics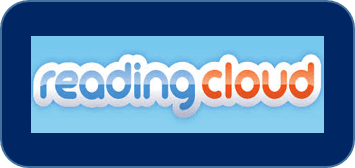 School Closure: Online Learning Resources for Phonics for Reception, Year 1 and Year 2
The following pack of materials is to help you support your child at home with their phonics. Please check the Ruth Miskin website for other parent support materials and videos, including how to pronounce the sounds correctly.
www.ruthmiskin.com/en/parents/
The children follow this progression in learning phonics.
Alongside this they also learn to read 'red words', which are difficult to blend but are key words they need to read and access text e.g. said, your, was
The green words file is in order, children work through set 1 words, before moving onto set 2, and then onto set 3 words.
The word cards have dots and lines under the different sounds- this is to help the children identify the sounds and blend them.
A line is placed under a sound that is made up of two or more letters, we call these 'special friends' the technical words are digraph's and trigraphs.
A dot is placed under a sound that is made by only one letter.
We use a curve to show split digraphs, we call these 'chatty friends' the children learn that there are some special friends which are too chatty and so they are not allowed to sit next to each other in a word e.g. a_e as in make.
Reading at Horsenden Primary
Research has shown that children who enjoy reading, do better at school in all subjects so at Horsenden Primary, we ensure that our pupils learn to decode accurately and develop a love of reading!

Pupils learn to decode through the Read, Write, Inc. phonics programme which is detailed below. This allows pupils to learn the phonemes and graphemes that make up words. In Reception, Year 1 and Year 2 pupils also do the Read, Write, Inc. guided reading programme which develops fluency and accuracy in word and sentence reading. Phonics is taught daily and guided reading groups are taught at least three times a week.
Once the majority of pupils hit a fluent level in Read, Write, Inc. (usually between October-December of Year 2) whole class reading lessons begin and these focus on explicitly teaching the reading domains:
KS1 Reading Domains

1a

draw on knowledge of vocabulary to understand texts

1b

identify / explain key aspects of fiction and non-fiction texts, such as characters, events, titles and information

1c

identify and explain the sequence of events in texts

1d

make inferences from the text

1e

predict what might happen on the basis of what has been read so far
KS2 Reading Domains

2a

give / explain the meaning of words in context

2b

retrieve and record information / identify key details from fiction and non-fiction

2c

summarise main ideas from more than one paragraph

2d

make inferences from the text / explain and justify inferences with evidence from the text

2e

predict what might happen from details stated and implied

2f

identify / explain how information / narrative content is related and contributes to meaning as a whole

2g

identify / explain how meaning is enhanced through choice of words and phrases

2h

make comparisons within the text
Home Reading Books
Pupils at Horsenden bring home levelled books each week and the reading of these is recorded daily in their Reading Record. In addition to this, Year 1 through to Year 6 visit the school library weekly and can choose books of any level to borrow from here.
Reading With Your Child
Reading with your child at home is really important. It increases literacy skills and much more - it helps to build a strong and loving relationship between you and your child. It's never too early to start reading with your child and it so important to read with your child throughout their primary school years. Don't forget to use the reading bookmarks that we send home at the beginning of each year – these have example questions suitable for each year group on them.
Reading for Pleasure
At Horsenden we have lots of exciting initiatives to ensure our pupils develop and maintain their love of reading. Some of these include:
Every class has a range of supplementary texts which are carefully chosen in order to expose children to a wide range of genres and authors. These are read to the children by their class teacher on a regular basis.

The Reading Cloud platform (links above) where pupils can review books and have their thoughts and opinions published.

Teachers reward pupils who consistently have their Reading Records up to date with tickets for a termly luck dip. The prizes are always very exciting!

Reading mornings throughout the year with parents and carers joining pupils to enjoy a slower start to the day with a good book.

World Book Day celebrations – a new theme every year and school-wide activities and events.

Whole School reading enrichment days, focused around a key text across the school.

Library Ambassadors leadership programme to ensure the library is open during lunch times for pupils to read (new this year!)

The Reading Shed in the playground which is open in the Spring and Summer terms during break times.

Weekly library sessions with Mrs Miller, our very knowledgeable and book-mad librarian.

Our Bookflix display which outlines new books to our library, new releases and teacher's recommended reads. Prizes associated with reviewing these books on Reading Cloud (new this year!)

Class dojo points that can be saved until reaching the prize of a book voucher.
We are currently developing a recommended reading list for all year groups. Until we have this, please see the following links for some great reading options for your child:
- BookTrust's Great Book Guide 2019
- BookTrust's Monthly Recommended New Books
- Books for Topics' also recommends a variety of books for each year group
Other Reading Resources
There are many local libraries throughout Ealing. The closest one to school being Wood End library on Whitton Avenue West, which has many children's and adults' books, including dual language texts. It also has free Internet access.
There are also several good websites to support parents and carers in knowing what to read and what questions to ask and how to read with children.
Words for life - This website is created by the National Literacy Trust and has sections from birth to age 11. It has suggestions of books to read, age appropriate milestones and fun activities to do with your child.
Book Trust - The Book Trust also has some useful tips and hints for parents and carers including competitions to win books. They also have some useful information for parents translated into different languages here.
World Book Day - The World Book Day website contains some useful information including an area for parents to search for reading recommendations and an area where children can hear authors reading stories on the Story time Online page.
Phonics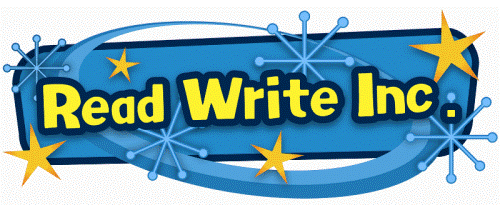 Phonics is a way of teaching children to read quickly and skilfully.
They are taught to:
recognise the sounds that each individual letter makes;

identify the sounds that different combinations of letters make- such as 'sh' or 'ay'; and

blend these sounds together from left to right to make a word.
Children can then use this knowledge to 'de-code' new words that they hear or see. This is the first important step in learning to read.
At Horsenden we follow the Read Write Inc programme (RWI), developed by Ruth Miskin for all children in Nursery, Reception, Year 1 and Year 2. Children from Nursery up to Year 2 take part in daily phonics sessions. Any pupils in KS2 who need to catch up rapidly will participate in RWI Fresh Start.
Year 1 Phonics Screening
At the end of Year 1, children will undertake a statutory phonics screening check. This is a short assessment to make sure that children have learnt phonics to an appropriate standard.
There are 40 words in the screening check which children are asked to read on a one-to-one basis with their teacher. The check is made up of 'real words' (eg. 'mud') and 'non-words' (eg. 'splog') and children need to apply their phonic knowledge to read all words.
Preparation for the check takes place during the daily phonics session, but you can help your child at home by practising phonics on a regular basis.
For more information about Read Write Inc. and how you can help at home click here.
Please see document below for a full list of Speed Sounds sets 1-4 and their mnemonics.