Pupil & Family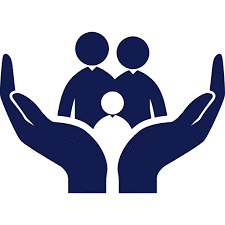 Ms Charles, our Pupil & Family Worker and has been in post since the beginning of September 2019. she has worked in Ealing for over 20 years with children and families and is passionate about working with diverse groups.
Ms Charles is based in the Inclusion Office on the first floor. This room is for Pupils, Parents, carers and families to use and is a safe and secure environment.
Ms Charles provides:
Support for pupils on a 1:1 basis
Friendship issues/ bullying

Development of pupils self-esteem

Support pupils with social and emotional need

Modelling positive behaviour (mentoring)

Promotion of equality in and outside school
Support for parents, Carers and families
I listen, respect and appreciate issues I offer support and place to talk that is confidential and non-Judgemental

I signpost to other agencies in and around Ealing

Promotion of inclusion and equality

Parental workshops

1:1 Counselling

Promotion of Health and well-being in and outside school

Support with returning to work, including updating CV's
The Ealing Self-Help Directory is a resource for local people, their families and carers to find relevant groups that can provide support on physical and mental health issues, and related social needs. To access the website, click here
If you would like to have a chat or book an appointment with Ms Charles, please contact the school office on 020 8422 5985 or via email admin@horsenden.ealing.sch.uk
For details on Parent Workshops being held at Horsenden Primary School, please see our School Calendar.
Ealing Parenting Services
Parenting Programmes - Spring 2020
The following courses have been organised by Ealing Parenting Services and will run between January and May 2020:
Strengthening families , Strengthening communities parenting programme- 15th Jan-6th May 2020 (various events)
The course explores the way families communicate and the influence of culture and community have on your families,building positive relationships with you and your children, teaching effective discipline methods to give you confidence and skills to make home life more manageable.
Webster Stratton incredible years parenting programmes for children with ASD, language delays, ADHD, ODD & challenging behaviours- 14th Jan-5th May 2020 10am-12.30pm
Giving effective praise and rewards , promoting children's emotional regulation, setting clear boundaries , choices and consequences and supporting your child's education.
Talking Teens (11-19 years)- 25th Feb- 30th March 2020 6-8.30pm
The course aims to support your understanding of teenagers' feelings and behaviours to help improve relationships
Family Ties/Parental separation and Divorce – 16th Jan -18th March term time only 5pm-7pm
Managing the effects on your children and family, how to manage conflict stress and depression
Family Links with Language ( Urdu, Punjabi and Hindi )- 24th Feb 2020 time TBC
Parents and carers who need additional support- parenting programme.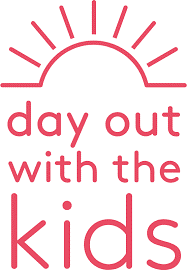 Looking for something engaging to do with the family during the holidays? visit Day out with the Kids for ideas