After School Clubs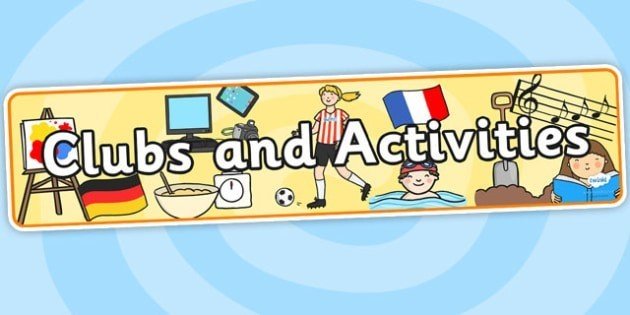 Education is not restricted to the classroom. Each year there is a comprehensive programme of activities on offer after school where children can sign up to activities with their parents' permission on a termly basis.
Clubs start at 3.30pm and finish at 4.30pm, promptly unless otherwise stated. The dates, location, pick up point of the clubs will be given to the parent/carer when their child has been given a place in a club.
Clubs vary according to year groups and places are prioritised for children that have not previously attended a club.
Children who are entitled to Pupil Premium are entitled to one after school club free of charge. If you would like your child/ren to do more than one club you will need to pay for any additional clubs (the most expensive will be free of charge).
For more information and to find out if your child is eligible for Pupil Premium, please contact Mrs Metcalf in the school office.
After School Clubs for Autumn will be launching soon! The timetable will be shared with parents/carers with details of how to book and pay.
Art, French, Multi-Sports and Film Club will be taught by our own Tutors and Teachers. Places are booked through an online form and payment made directly to the school through SCOPay.
When your child has been offered a place, you will receive written notification and the club added to your SCO Pay account in order for you to make payment.
We have other providers who run a variety of clubs on our school site. Bookings and payment for these activities are made directly to the provider. Details coming soon.