Prospectus
Horsenden Primary School is a larger than average primary school situated in the leafy area of Greenford, in the London Borough of Ealing. We have four forms of entry in Years 2, 4, and 6 (120 places in each year group) and three forms in Reception, Years 1, 3 and 5 (90 places in each year group). We also have a 75 place Nursery that operates 2 sessions, morning and afternoon, and some full-time places.

At Horsenden, we grow ambition by holding limitless aspirations for all our pupils. We create an environment where every pupil is valued as an individual and they are supported to explore their interests and develop the academic, personal, social and emotional skills and characteristics they need to be successful now and in the future.
We do this by:
Providing staff who inspire pupils by being passionate, forward thinking practitioners who teach pupils to be articulate, independent, critical thinkers

Creating an inclusive, stimulating and personalised curriculum which reflects our community and remains relevant in a changing world

Providing a variety of experiences and opportunities; socially, emotionally, physically and spiritually to ensure that each pupil becomes a valued member of their community and a responsible citizen

Planning activities that build resilience, self-confidence and self-regulation strategies and allow pupils to challenge themselves and take risks in their learning

Developing practitioners who are committed to continually striving for improvement by making use of current research to understand how children learn best and acting on this to improve their practice

Actively work with parents, families and wider school community to ignite children's curiosity and fulfil their aspirations
Our existing principles, ethos, mission statement, policies, practices and curriculum all reflect, promote and reinforce 'Fundamental British Values' as stated by Department of Education (DfE) and Ofsted.
These values are:
Democracy

Rule of Law

Individual Liberty

Mutual Respect

Tolerance of different Faiths and Beliefs
We believe that these fundamental British Values are already implicitly and explicitly embedded in our practices and beliefs. We stimulate discussion, reflection and action about these values via: daily interactions, spiritual, moral, social and cultural (SMSC) education, circle time, personal, social, health education (PSHE), religious education, charitable work, visits and more recently via our new Picture News Programme which explores a range of SMSC themes displayed on our SMSC board.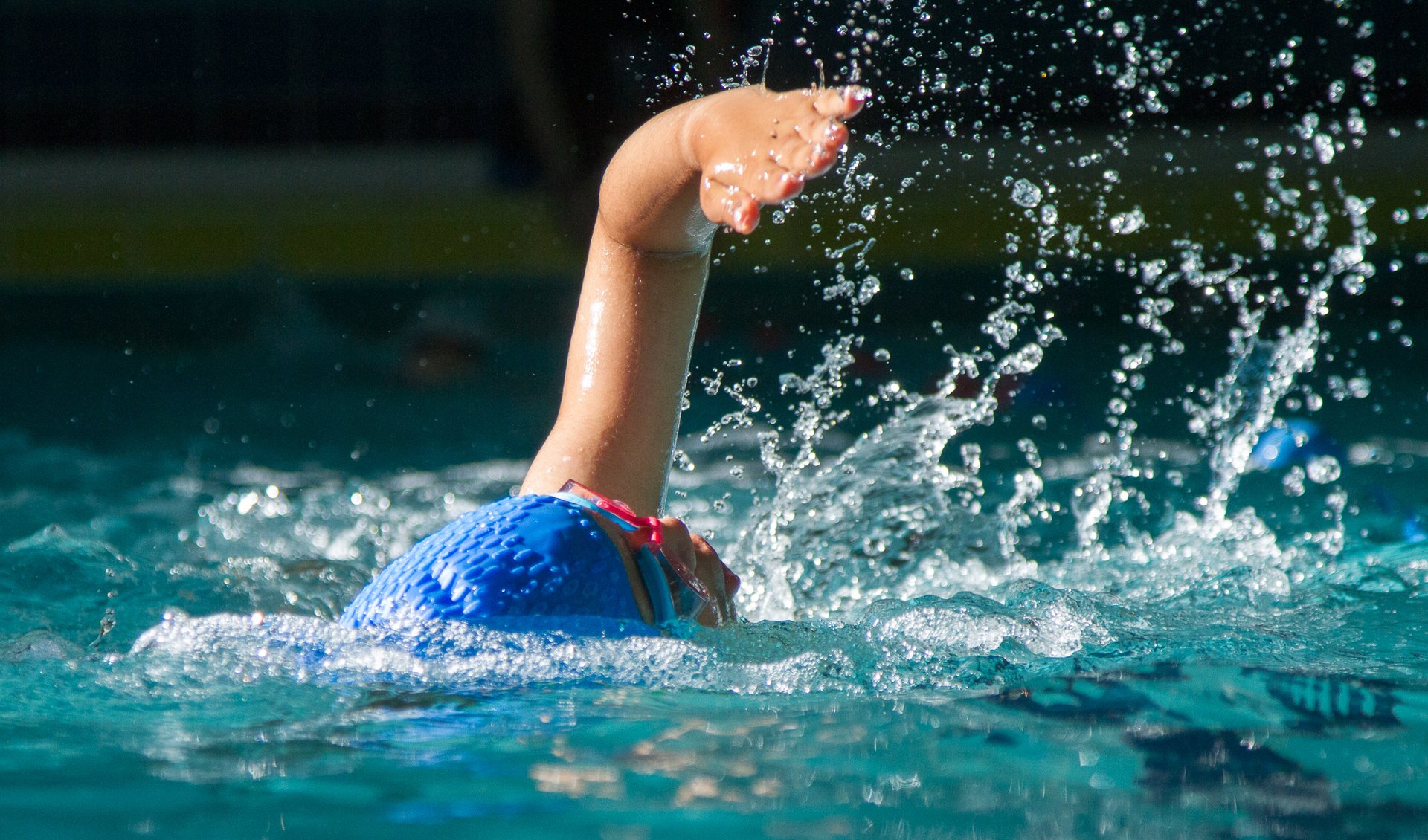 Our pupils have access to a range of fabulous facilities including an on-site swimming pool, dedicated music room, dedicated art room, computer suite, practical room with cooking facilities, well-resourced book areas and libraries as well as a Multi-Use Games Area and three separate playgrounds. Our wonderful facilities allow us to deliver an inspiring and interactive curriculum.
We are an inclusive school and welcome all children, no matter their individual needs. Additional support can be provided by a skilled and committed team of well trained staff.
Children feel proud to be part of Horsenden. All children (except Nursery) wear our school uniform, consisting of a white polo shirt, grey trousers, skirt or pinafore, navy blue jumper, cardigan or sweatshirt, or blue and white summer dress and plain black shoes.
Hot meals are prepared and cooked daily on site by ISS Catering Services, including freshly baked bread and a salad bar. A vegetarian option is always available. Meals can be taken on a day-by-day basis with payment being made in advance.
All children are encouraged to walk, scoot or cycle to school. Cycle shelters and scooter parks are provided on site.
Wraparound care (Breakfast Club and After School Club) operates on site from 7:30am until start of the school day, and from after school to 6pm. This is run by Aktiva Camps from the Children's Centre on the school site. Click here for further information and how to book.
Starting Reception - September 2024 - School tours available
Tours of our school are available every Tuesday at 9.30am. If you would like to book a tour please contact our Office Manager, Mrs Carver, in the school office 0n 020 8422 5985.
If you need any further information about our school, please email admissions@horsenden.ealing.sch.uk or contact the school office team on 020 8422 5985, who will be very happy to help.
To view our Reception webpage, please click here.
Proud to be Horsenden
One of the many great reasons to join our School or Team......
Location, Location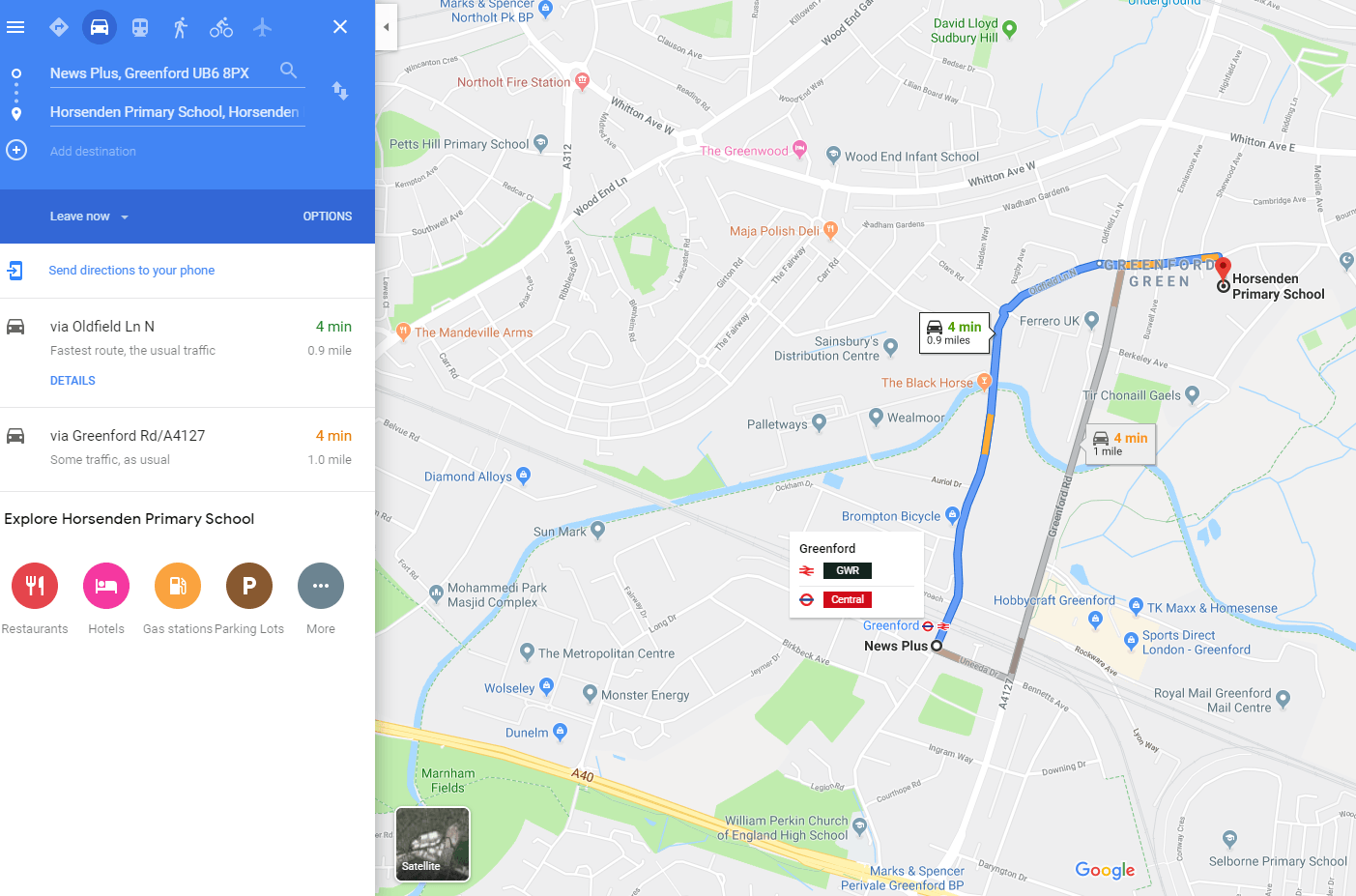 We are approximately 0.8 miles from Westway Cross Shopping Park & 0.9 miles from Greenford Station, which services the Central & Great Western Rail Lines, both heading into the city.
Local bus routes include: 92 (Ealing Hospital to Ikea – Brent Park), 105 (Greenford Station to Heathrow Central) & 395 (Greenford Westway Cross to Harrow)