Friends of Horsenden PTA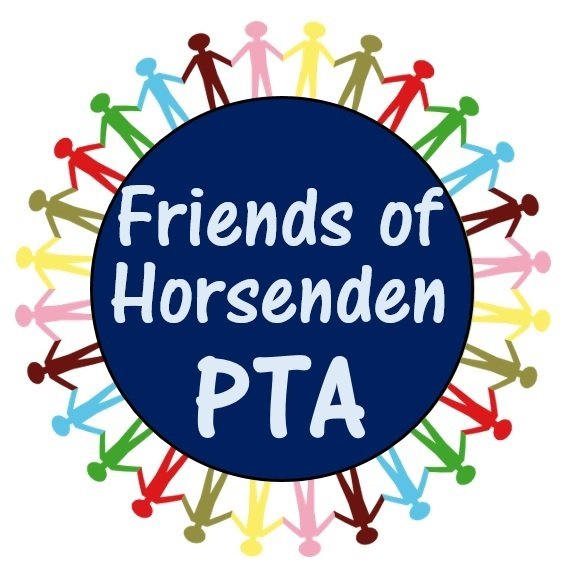 Email: ptafriendsofhorsenden@gmail.com
What is the Friends of Horsenden PTA (Parents, Teachers Association)
All parents and carers automatically become members of Friends of Horsenden PTA when your children join our school. Parents and members of the school community can get involved in a variety of ways if they want to, even if they only have a small amount of time available.
The video below explains a little more about what we do.
Our Mission Statement
To promote partnerships between parents, students, teachers and the community that creates a positive and safe learning environment for our children to learn and grow. To raise money whilst encouraging community spirit to enable the school to improve their facilities and equipment, thus improving our children's educational and social development.
Your PTA Committee
Salma Awees - Chair (Parent)
Ann Marie Charles - Pupil & Family Worker (Staff)
Why join the PTA?
Our PTA is about much more than just fundraising. It also supports closer links between home and school and is an excellent way to bring staff and parents together socially in support of the school, working towards a common goal and thereby making Horsenden Primary School feel like a special place to be part of.
It's a great way of getting to know other parents. Research has shown that children do better in school if their parents get involved with school events as it gives the children a real sense of belonging.
If you'd like to get involved, in any way you can, please contact us at ptafriendsofhorsenden@gmail.com
What have we achieved?
As our PTA was only established in September 2019, we are still a very new association, however in the short time we have been active we have already raised over £2,000 from our Halloween Discos and our first ever Christmas Fayre. We are really excited to continue to arrange events and activities that will help raise funds for the school as well as bring the school community together on a more social level.
The committee would like to say a huge THANK YOU to the teachers, parents, children and the community for continuing to support our school.
How do I get involved?
Look out for PTA updates in the school's newsletter and on the school PTA website page to keep up-to-date with our fundraising events as well as notices sent via ParentMail.
Come along to Committee Meetings to find out more and get involved if you want to . . . but no pressure!
Become a Class Rep – Class Reps are the link between parents and the PTA Committee. Their role is to pass on and promote PTA events and help recruit volunteers throughout the year for our events.
Apply for any PTA vacancies that become available. Please keep an eye out in the school newsletters as well as on our page
Volunteer to help at some of the events
Attend meetings
If you're a committee member or parent interested in becoming involved with your PTA, you can request to be added by clicking here.
World Book Day Book Sale
Did you know the first World Book Day in the UK and Ireland took place in 1997 to encourage young people to discover the pleasure of reading? Well, at Horsenden you know we all love reading books. That's why The Friends of Horsenden PTA would like to say 'Thank you' to all our parents and carers who supported the World Book Day event, by either donating or buying pre-loved books in the Book Sale.
We raised £184.18 on the day! All funds will go towards supporting and enhancing our school community.
Event Updates
PTA Summer Fair
Friday 7th July, 3.30pm to 6pm - main playground