Home Learning
At Horsenden Primary School we believe in 'home learning' rather than 'homework' because learning is fun! We therefore aim to set short home learning tasks that support and consolidate lessons taught in school and hope to provide creative ways to help parents and carers support their children at home.
Research tell us that 'homework' has little impact for primary age pupils, unless it requires them to rehearse and practise. There are also increasingly high pressures on children and there is a need for them to enjoy their childhood, having a break from school work when at home. Our Home Learning Policy is based on this research and therefore requires pupils to only practise key skills that need consolidating for their age group.
Weekly Home Learning Tasks:
From Reception, pupils will receive weekly spelling lists and a maths skill to practise or explore. Sometimes teachers will ask for this work to be completed via an online platform, such as Spelling Shed or Mathletics. Pupils should read for at least 15 minutes every evening from Nursery through to Year 6. This should be a mix of adults modelling reading and the child reading the ability-level books sent home from school (from Reception onward). Reading Records need to be filled in daily. If you are struggling to find the time to hear your child read, please speak to the class teacher so that we can suggest alternative ways to ensure your child's reading progress is not hindered.
In addition, there will be school-wide 'The Great Debate' tasks which link to our weekly SMSC topics. These are for families to discuss as a group and encourage the development of critical thinking and communication and language skills. They also provide opportunities for quality family time which helps pupils' social and emotional development.
Each year group will have slightly different home learning routines however a letter will be sent home in the first week of the academic school year to ensure parents and carers have a clear understanding of expectations. If you have any concerns or problems with home learning tasks, please don't hesitate to see your child's class teacher.
Half Term and Holiday Home Learning Projects:
Home learning projects are set by Mrs Donaghy for each half term or holiday break and these aim to develop passion and excitement about new themes or concepts. Projects are not compulsory however allow pupils to explore ideas in a creative way with their siblings and families. These are then displayed around the school and a special few are selected to display outside Mrs Appelby's office for all to see. We love seeing the imaginative and innovative ways our pupils choose to evidence their ideas!
Autumn 1 2019 - Home Learning Project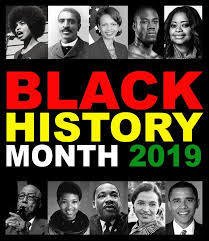 October is Black History Month and a wonderful opportunity to highlight and celebrate the achievements of black Britons. This half term's optional home learning task is all about reading a book on this theme and writing a review for our library displays or doing some research on one of the named women and presenting it in a creative way. Remember, these projects can be collaborative: your child may want to do it alone or can team up with a sibling, a friend or the whole family. Joint learning is fun learning! We look forward to seeing what the children find out and how they present it.
Below is this half terms task, as well as the recommended reading list. Good Luck!
Black History Month recommended reading list