Attendance
It is essential for your child to have outstanding attendance throughout the school year. We know that good attendance is directly linked to good academic results throughout school. Each term we celebrate those children who have achieved 100% attendance and those pupils who have reached 100% for the entire academic year. Attending school regularly plays a vital part in successful learning.
The Department for Education (DfE) has set a target of at least 96% attendance for each child and we expect every child to achieve at least that from nursery onwards.
Regular attendance is vital and is monitored and reported on according to statutory regulations.
Attendance and attainment are directly related and therefore it is essential that children should attend school every day.
Reporting an absence
If children are unwell and cannot attend school, parents/carers are required to telephone the school office before 9:00am on the first day of absence. Alternatively an e-mail can be sent to the school via absence@horsenden.ealing.sch.uk or you can complete the Self-Service Pupil Form on the Operoo parent app/portal.
Attendance Traffic Light letters
At Horsenden Primary School, we are very keen to ensure that all children attend school, regularly. As you will be aware, regular attendance is important for your child's friendships and academic progress. In addition, it is proven that good attendance is linked with academic success. We have signposted the importance of regular attendance at school in our Attendance Policy. A copy of the Attendance Policy can be found on the school's website by clicking here.
The school target for attendance this academic year is 96% for Years 1 to 6 and 93% for Reception. The school has introduced a `traffic light system' to signpost attendance levels to parents/carers and children. The aim is to increase the awareness about the importance of regular attendance. As part of our Attendance Policy, we will be alerting parents/carers to attendance percentage levels at half-termly intervals across the academic year. We are fully aware that there may be genuine reasons to explain attendance percentages. However, as a school, we want to signpost attendance percentages in a timely manner so that attendance percentages do not slowly drop without parents/carers being fully aware of the impact of frequent absences.
A RED LETTER MEANS STOP!
Your child's attendance percentage is too low. Your child is classed as a persistent absentee.
AN AMBER LETTER MEANS THINK!
Your child's attendance percentage is getting too low. Your child could soon be classified as a persistent absentee.
A GREEN LETTER MEANS GO!
Your child's attendance percentage is above the school's attendance target of 96%. You are providing your child with the best possible chances of success by attending school, regularly!
A 100% ATTENDANCE LETTER MEANS PERFECT ATTENDANCE!
Congratulations!
If you have any concerns about your child's attendance or you would like to talk to someone, generally, about attendance, please contact Mrs McCormack in the school office. We are more than happy to provide support and advice.
Attendance Target 2022/2023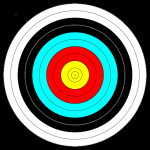 Our attendance target, for the academic year 2022/2023, is 96% for Years 1 to 6 and 93% for Reception.
Let's all work hard, both at home and school, to meet this target!
If you would ever like to discuss your child's attendance, please feel free to contact Mrs McCormack in the school office on 020 8422 5985 or via email admin@horsenden.ealing.sch.uk .