Year 6 Class Assemblies Video Links
NOTE: Please download the PDF document and open the PDF in order to make video links clickable.
Year 6 Information Presentation
Key Information
Class
Homework
Library
PE

6H


Monday: Spellings
(to be tested on Friday)


Friday: Maths and English
(due in on Tuesday)



Independent selection throughout the week.

Pupils should return books once they have finished with them and they will then be allowed to borrow a new book.

Thursday*

6S

Thursday*

6D

Thursday*

6N

Thursday*

*Please see the dates in the 'Year Group Arrangements' letter below for the fortnightly dates your child should wear their PE kit to school for the Autumn term in 2020
Knowledge Organisers
Knowledge Organisers give you a snapshot of the key concepts, knowledge and vocabulary that your child should know at the end of each topic. More information will be sent home throughout the year on how to use these documents to support your child's learning. Click to view/download:
Year 6 Pawsome Reading Bookmark (click to view/download)
Your child will receive a Year 6 pawsome reading bookmark from school at the beginning of the school year. The characters on the bookmark are linked to the reading skills that we teach in school and will help you to support your child's reading at home. Please use this frequently when reading at home with your child.


Talk for Writing Story Maps & Model Texts
Story maps are used to help children retell the model text that is used in our Talk for Writing lessons. Use the story maps (pictures and words) below to help your child practise the model text at home. If they need support to remember the words, you can view and use the accompanying model text (words only). There are actions that accompany the text that the pupils will learn in school. The more that children internalise the vocabulary and sentence structures from our model texts, the better equipped they are for creating their own stories. And practising is fun - so please have a go with your child at home!

Autumn 2: Tintin (model text & story map)

Autumn 1: Rose Blanche (model text & story map)


Key Texts & Story Spine for Year 6
The document below shows you the key texts that Year 6 will be using for their Talk for Writing units this year, as well as the supplementary reading texts that they will use as class readers. The class readers are set for all year groups and this makes our Horsenden Story Spine.

Click the 'Online Learning' button below to view the recommended websites to help support your child's learning at home.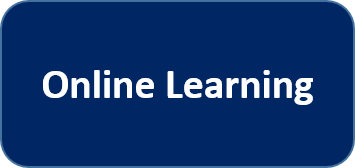 Year 6 Curriculum Enrichment

Storytelling Videos
At Horsenden Primary, we love reading books! If you want to enjoy a story read by some of the teachers, browse through the story videos below. Enjoy!

Wonder: An Introduction - read by Miss Patel