Pupil & Family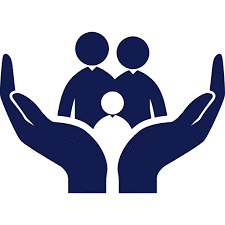 Healthy Tips and Activities while at Home
Please find below a link to the Change for Life homepage. Here you'll find healthy tips and ideas for activities to do at home:
Pupil and Family Support
Ms Charles, our Pupil & Family Worker, has been in post since the beginning of September 2019. She has worked in Ealing for over 20 years with children and families and is passionate about working with diverse groups.
Ms Charles is based in the Inclusion Office on the first floor. This room is for pupils, parents, carers and families to use and is a safe and secure environment.
Ms Charles provides:
Support for pupils on a 1:1 basis
Friendship issues/ bullying

Development of pupils self-esteem

Support pupils with social and emotional need

Modelling positive behaviour (mentoring)

Promotion of equality in and outside school
Support for parents, carers and families
I listen, respect and appreciate issues I offer support and place to talk that is confidential and non-Judgemental

I signpost to other agencies in and around Ealing

Promotion of inclusion and equality

Parental workshops

1:1 Counselling

Promotion of health and well-being in and outside school

Support with returning to work, including updating CVs
Ealing Self-Help Directory
The Ealing Self-Help Directory is a resource for local people, their families and carers to find relevant groups that can provide support on physical and mental health issues, and related social needs. To access the website, click here.
Ealing Children & Families Directory
The Ealing Children & Families Directory is a directory containing family information, advice and guidance on services available in Ealing. To access the website, click here.
Educational Psychology Services
Educational Psychology Services (EPS) work with children and young people, their families, staff in educational settings and health and social care professionals with the aim of supporting each child and young person to achieve the best possible outcome. All schools have their own Educational Psychologist. Their webpages provide parents with useful information about what they do as a service, who is in their team, how to contact them and some key terminology/abbreviations. There is also a useful 'Frequently Asked Questions (FAQ)' section with questions that both parents and children might have about when the EPS is involved, and a parents corner with helpful links and resources for things such as bereavement, learning, autism etc. To access the website, click here.
If you would like to have a chat or book an appointment with Ms Charles, please contact the school office on
020 8422 5985 or via email admin@horsenden.ealing.sch.uk
For details on Parent Workshops being held at Horsenden Primary School, please see our School Calendar.
What is a Safe Space?
'UK SAYS NO MORE' is working with Boots UK, Superdrug pharmacies, Morrisons pharmacies and independent pharmacies across the country to provide Safe Spaces in their consultation rooms for people experiencing domestic abuse.
These Safe Spaces increase the opportunity for victims of domestic abuse to access specialist support, providing a space for them to phone a helpline, contact a support service or talk to a friend or family member.
Their consultation rooms are open and ready for you to use. Inside, you will find information on how to access specialist domestic abuse services.
To access the website, click here.

Young Minds is the UK's leading charity fighting for children and young people's mental health and wellbeing.
The charity offers a wide range of advice, support and resources for parents and carers in supporting their children and young people during the pandemic.
For more information please click the link below: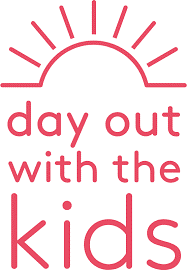 Looking for something engaging to do with the family during the holidays? Visit Day out with the Kids for ideas