Pupil & Family
Pupil and Family Worker
Ms Charles, our Pupil & Family Worker, has been in post since the beginning of September 2019. She has worked in Ealing for over 20 years with children and families and is passionate about working with diverse groups.
The role of the Pupil and family Worker is to provide high quality, well-planned pastoral support and guidance to pupils and their families in order to promote high expectations, raise aspirations and facilitate academic progress. To enable all pupils to develop personal excellence and a sense of pride within the school.
Below are details of just some of the initiatives and support networks that Ms Charles can provide and assist Horsenden families with.
If you would like to have a chat or book an appointment with Ms Charles, please contact the school office on 020 8422 5985 or via email at
Family School Partnership Award (FSPA)
The Family School Partnership Award supports schools to review their whole school approach to working with families in the widest sense, identify areas where they would like to see positive change and put in place actions to effect this change.
On 15th September 2021, Ms Charles picked up the Family School Partnership Award along with other schools from Ealing, Brent and Harrow. Thank you to all our parents and Carers, staff and governors who completed the FSPA surveys.
Horsenden Primary are working in partnership with Ealing Adult Learning to deliver ESOL classes to our parents and carers. ESOL (English for Speakers of Other Languages) qualifications help learners gain English literacy for use in education, employment and everyday life.
Drawing and Talking one-to-one & group sessions
Drawing and Talking is a child-centred one-to-one intervention focusing on supporting the social and emotional wellbeing of children and young people. Your child will meet with a Drawing and Talking Practitioner once a week in confidential and emotionally safe environment.
Please click here to download the Parent and Carers Fact Sheet.
Women's Aid

Did you know that the Women's Aid 24 hour National Freephone Helpline can provide free and confidential support in over 200+ languages? Call 1800 341 900 today if you are living in fear. They also have a series of multi-lingual information videos, in 12 different languages, sharing the signs of domestic abuse and where to access support: https://lnkd.in/gk2pmTFP.



Ealing Children & Families Directory
The Ealing Children & Families Directory is a directory containing family information, advice and guidance on services available in Ealing. To access the website, click here.
UK Says No More – Safe Spaces
What is a Safe Space?
'UK SAYS NO MORE' is working with Boots UK, Morrisons, Superdrug and Well Pharmacies, TSB Banks and independent pharmacies across the country to provide Safe Spaces in their consultation rooms for people experiencing domestic abuse.
These Safe Spaces increase the opportunity for victims of domestic abuse to access specialist support, providing a space for them to phone a helpline, contact a support service or talk to a friend or family member.
Their consultation rooms are open and ready for you to use. Inside, you will find information on how to access specialist domestic abuse services.
To access the website, click here.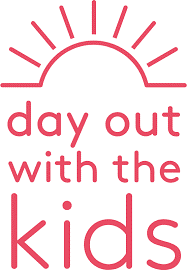 Looking for something engaging to do with the family during the holidays? Visit Day out with the Kids for ideas
Free programmes for men in Ealing
Improve Men looks at how men can change their behaviour to better manage emotions, communicate more effectively and build respectful, non-violent relationships. Fathers We Parent U is an 11-week course that looks at parenting and nurturing skills to encourage healthier family relationships and offers fathers a chance to share experiences, ask advice and gain strategies to support their children.