Maths mastery is a teaching and learning approach that is currently used at Horsenden. Using this approach and, we aim to develop a deep understanding of fluency, reasoning and problem solving skills. Maths mastery gives all pupils the opportunity to master their maths curriculum. In lessons, small learning steps ensure that pupils build a strong foundation in their mastery journey. Alongside fundamental skills, the pupils at Horsenden are educated in the importance and use mathematical vocabulary and teachers and children alike understand that maths terminology is an essential competency that underpins all math knowledge.
Together with Maths Hub, Horsenden works with a partnership of mathematical education professionals to ensure that high quality maths mastery is delivered for the benefit of all pupils.
Multiplication Tables Check (MTC)
It is a statutory requirement for Year 4 pupils to complete a times tables check, with a purpose to determine whether pupils can recall their times tables from 1 x 12 to 12 x 12 fluently. This was made compulsory by the Department of Education in June, 2020. The check will help schools to identify pupils who have not yet mastered their times tables, so that additional support can be provided.
Horsenden Primary Schools Year 4 pupils took part in the MTC pilot in June 2019, obtaining fantastic results. Our Times Table Project is now in full swing across year groups 1 to 5, to ensure that all pupils are making continued progress to be able to recall the multiplication tables from 1 to 12.
We use a programme called Times Table Rockstars (TTRockstars) which can be used at home for pupils to practise their times tables. This subscription will supplement the explicit teaching that we are doing in school.
Home learning booklets are available for all year groups to support times table practice at home. These can be found below:
Year 1 Times Tables Booklet Year 2 Times Table Booklet
Year 3 & 4 Times Table Booklet Year 5 & 6 Times Table Booklet
For more information, that is year group specific, please go to the required year group page and click on 'TTRockstars' under 'Letter to parents'. There are also many additional online resources to help your child practice and enjoy their times tables. You can find these in the 'useful websites' links below.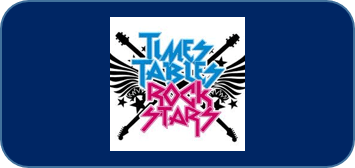 Horsenden Calculation Policy
White Rose Resources for Parents
Below you will find some helpful videos and guidance about using White Rose resources, and how you can further support your child with their maths mastery learning at home. If you ever want any support with these or are unsure about these resources, please don't hesitate to email the admin team with a query for our Maths leader, who will be happy to support you.
Maths with Michael videos: https://whiterosemaths.com/for-parents/maths-with-michael/


White Rose Maths have teamed up with TV presenter, teacher and parent Michael Underwood to bring you a mini-series called 'Maths with Michael'. We understand that many parents feel like maths has changed and can sometimes find it difficult to keep up to date with modern teaching methods in maths. Don't worry as you're not alone! These videos are here to help you bridge the gap between school and home. Episodes will give you an introduction to place value, subtraction, multiplication, division, fractions and algebra. There are also Parent Guides for each video that provide a short 'how to' guide on each concept:
Home learning videos:

https://whiterosemaths.com/homelearning/



All of the White Rose 'home learning' lessons for Years 1-6 are available here. Every lesson comes with a short video showing you clearly and simply how to help your child complete the activity successfully.
Parent workbooks: https://whiterosemaths.com/for-parents/parent-workbooks/

White Rose have produced a range of work booklets for parents and pupils to use as needed. These booklets can be used to revise previous units that have been taught in school, or for additional practice. There is one booklet for each of the White Rose blocks for Y1 to Y6.
Additional Useful Websites