Community Events & News
Kick Start - a free debt management program to help with money worries
Kick Start is a program developed by Christians Against Poverty (CAPUK.org) to respond to the needs that exist in communities all over the UK as a result of the coronavirus (COVID-19) pandemic. It is offered free of cost by Sudbury Hill Community Church (SHCC), a vibrant, multicultural church in Northwest Greater London, in partnership with CAP. The program consists of online webinars, over 4/5 x Saturdays during Sep-Oct 2020. For more info, please email: info@shccuk.org or visit their website: shccuk.org
Please click here to fill out the online registration form and submit your interest.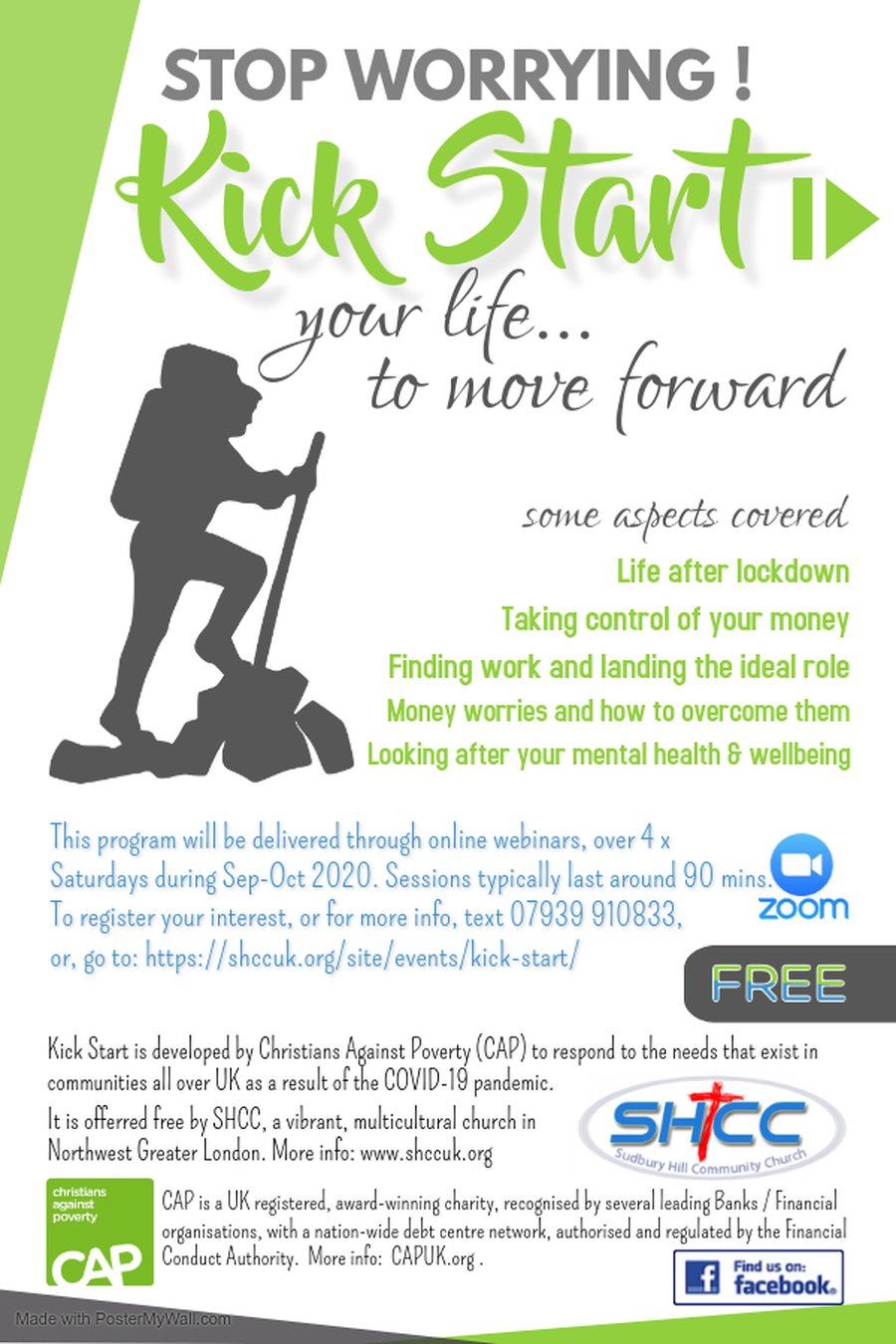 Commit to get Fit Spring term 2020 programme
27th November 2019
Hark the Horsenden Angels Sing
The Horsenden Choir was only formed 10 days ago and have worked extremely hard leading up to their first performance.
The Choir comprising of Years 5 & 6 students, were given the opportunity to be a part of the Greenford Quays community development project by performing at the official opening of Greenford Quays on Friday 22nd November.
The choir has been asked to perform at Mandeville School on Tuesday 10th December, (this will be a closed audience for the pupils and parents of Mandeville School only) and will finish the year with a performance at our Christmas Fair on 18th December. Well done to all the children who performed and thank you to the parents and staff that came along to support.
Reporter: Ms Charles, Pupil & Family Worker